Thank you for participating in our first-ever drive-thru virtual annual meeting! 
Our early drive-thru voting was a success setting a new record of registered members with a total of 12,866! 
As an electric cooperative, we are required to convene a quorum of our members to conduct the business of the cooperative. Due to the COVID-19 pandemic, the business portion of our Annual Meeting was held virtually on Nov. 21. Given the need for social distancing and to help ensure the safety of our members and employees, the reading and approval of the 2019 Annual Meeting minutes will be delayed until next year's Annual Meeting of Members. 
The results of the trustee elections are posted below. The grand prize winner and door prize winners are also posted below and our social channels. 
The 2020 Business Meeting video is presented by CEO Mike Fuller.
Each year, three of the nine board of trustee seats are up for election on a rotating basis. The results of this year's election will be updated at 3 pm on Saturday, November, 21.
District 1: Robert Vandross (incumbent) - Unopposed 
District 4: Sam Gourdine (incumbent) - Unopposed
District 7:

Connie Shuler (incumbent) - (WINNER)
Robin Durand 
Sandy Mullinax 
Each member that registered to vote in person at any of the Annual Meeting locations/dates will qualify for a $30 bill credit to be applied to the first bill after the Annual Meeting date of Nov. 21 (limit one credit per membershp). Voting members were also automatically be entered into all door prize drawings - including the Grand Prize. Members do not need to be present to win as they will be contacted directly. 
Below are this year's winners.
| | | |
| --- | --- | --- |
| Grand Prize 2008 Ford F150 Pickup   | Ricky Bradley  | Bonneau  |
| 50 Inch Phillips Android TV  | Louie A Decena Jr  | Summerville  |
| HP 15 Inch laptop PC  | Andrea C Casey  | Johns Island  |
| Panasonic Microwave Oven  | Cora Remigio  | Goose Creek  |
| Ninja Professional Blend  | Robert J Hoover  | Goose Creek  |
| Lasko Digital Ceramic Tower Heater  | Barbara Herrin  | Summerville  |
| Air Purifier Bulex  | Ruth Johnson  | Moncks Corner  |
| Dewalt Angle Grinder  | Chester Ogrodnick  | Summerville  |
| $50.00 Walmart Gift Card  | Sanford King  | Summerville  |
| Hart Hybrid Blower Kit  | Gary Hinks  | Goose Creek  |
| Keurig K DUO Essentials  | Paulette O Wilson  | Goose Creek  |
| Farberware Oil Less Fryer  | Emily Olsen  | Moncks Corner  |
| $50.00 Lowe's Gift Card  | Donna K Louwrens  | Ladson  |
| Hamilton Beach Slow cooker  | Gerald  McBride  | Goose Creek  |
| Hamilton Beach Countertop Oven  | Fred Green Sr.  | Awendaw  |
| Power XL Smokeless Grill Plus  | Michael Peterson  | Johns Island  |
| $50.00 Walmart Gift Card  | Lavon K Sumter  | Moncks Corner  |
| Oster Griddle  | Nicole B Waits  | Johns Island  |
| Kitchen Aid Food Processor  | James Nelson  | Johns Island  |
| $50.00 Lowe's Gift Card  | Crystal-brook C Francis  | Goose Creek  |
| Kitchen Aid Tilt head Stand Mixer  | David A Priester  | Summerville  |
| $50.00 Certificate Berkeley Paper  | Mikhail Bukay  | Goose Creek  |
| Onn 200 Watt CD Stereo System  | Sharon C West  | Goose Creek  |
| $50.00 Walmart Gift Card  | Jenevel Butler  | Saint Stephen  |
| George Foreman Grill  | Juliana Bradley  | Moncks Corner  |
| Instant Pot Duo Crisp & Air fryer  | Chrystal M Ravenell  | Huger  |
| Hart 1/2" Hammer Drill Kit  | Annie M Rollison  | Cross  |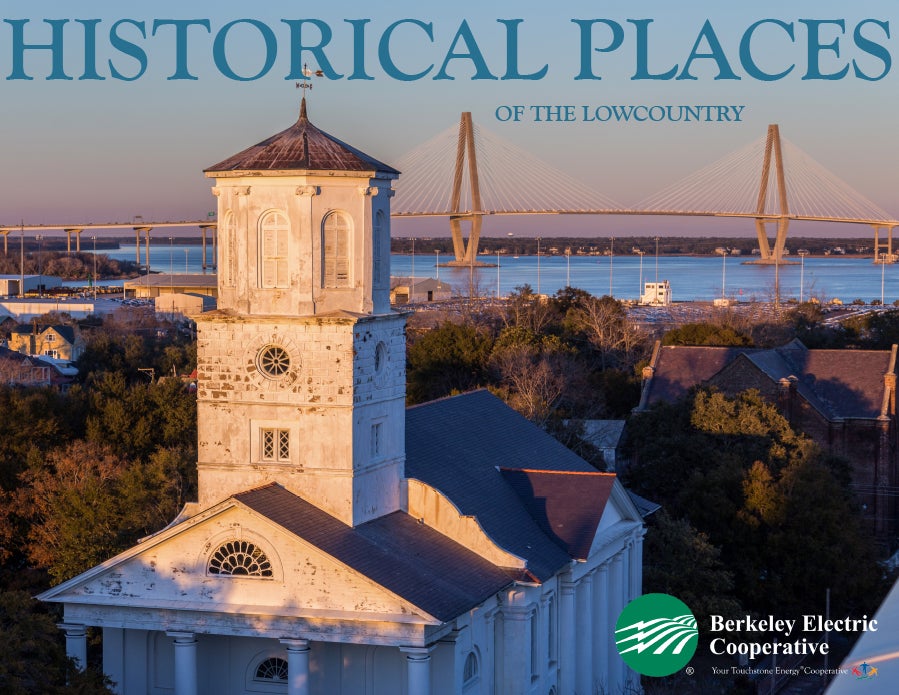 CONGRATULATIONS TO OUR WINNERS!
The results are in! We had another great year with hundreds of photos being submitted and whittled down to 69 quarter-finalists.
As always, it was tough selecting the winners but the following photographers will be receiving $100 for each one of their winning entries:
Andy Stroer, Johns Island
Ariel Belk, Summerville
Cindy Robinson, Goose Creek
Christine Jones, Goose Creek
Harold Hamilton, Wadmalaw
Mike Soto, Goose Creek
Nancy Garvin, Goose Creek
Paul Wightman, Goose Creek
Rouleen Williams, Johns Island
Vicki Raisley, Goose Creek
The calendars will be distributed at each of the early voting locations and distributed at each of our district offices following the Annual Meeting.
This year's Annual Meeting will be DRIVE-THRU ONLY. Our employees will be following recommended guidelines including wearing face coverings and sanitizing equipment. We ask members to wear face coverings, if possible. Please do not leave your car for any reason. There will be multiple voting lanes and we will assist members as quickly as possible. Please be aware that there are no restrooms or food vendors so please plan accordingly. Maps of voting locations are available online.
Based on changes to our bylaws adopted last year, we will be offering early voting the week prior to the Annual Meeting date. Early voting will be held in each of Berkeley Electric's four districts for one day each during the week of Nov. 16 – Nov. 19, 2020. Drive-thru voting will available from 7 a.m. – 7 p.m. each day and members can vote at any district of their choice (one vote per membership). Please do not arrive early as this will cause traffic delays.
Members will be able to register and cast their vote at one of five locations this year on the following dates. Members receive one vote per membership and can vote at the location/date of their choosing. All votes, including early voting, will count towards the required meeting quorum. Maps and driving instructions are available.
Monday, Nov. 16  (7 a.m.–7 p.m.)

Moncks Corner Recreation Complex, 418 E. Main Street, Moncks Corner, SC 29461

Tuesday, Nov. 17  (7 a.m.–7 p.m.)

Awendaw district office, 7200 N. Hwy 17, Awendaw, SC 29429

Wednesday, Nov. 18  (7 a.m.–7 p.m.)

Exchange Park Fairgrounds, 9802 US-78, Ladson, SC 29456

Thursday, Nov. 19  (7 a.m.–7 p.m.)

Johns Island district office, 1135 Main Road, Johns Island, SC 29455

Saturday, Nov. 21  (8 a.m.–2 p.m.)

Moncks Corner district office, 551 R.C. Dennis Blvd., Moncks Corner, SC 29461
No voting will take place at the Exchange Park Fairgrounds on Saturday
In order to register to vote at the Annual Meeting, members must present their I.D. and a copy of the Annual Meeting notice that was mailed to their service address. In place of the paper copy, members may also download the Annual Meeting notice letter from Smarthub to their mobile device.
In order to download a copy of the letter, first log-in to your Smarthub account and select "More" at the bottom right. Then click on "Documents" and open the "Annual Meeting Notices." Click on your account number and then select the PDF with the bar code. When you drive-up to register be sure to show us your ID and zoom your phone in to the bar code on the letter.
Please remember that all registration and voting is drive-thru only and Berkeley Electric Cooperative will be observing COVID-19 safety protocols. We request that members wear face coverings, if possible.