At Berkeley Electric Cooperative, we are committed to zero accidents whether it is at work or at home. We offer two different safety demonstrations that educate our members about ways to stay safe around electricity and our power distribution system.
Table Top Safety Presentation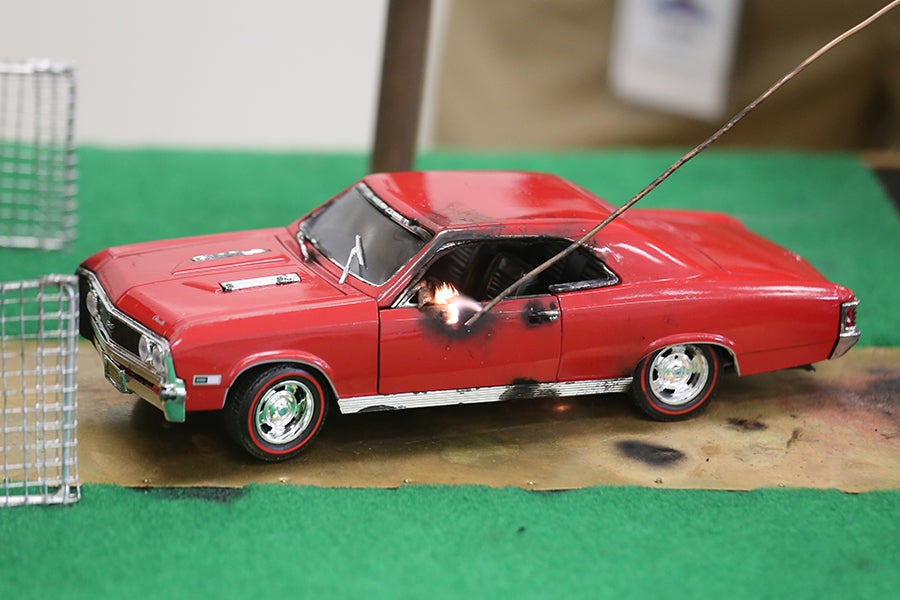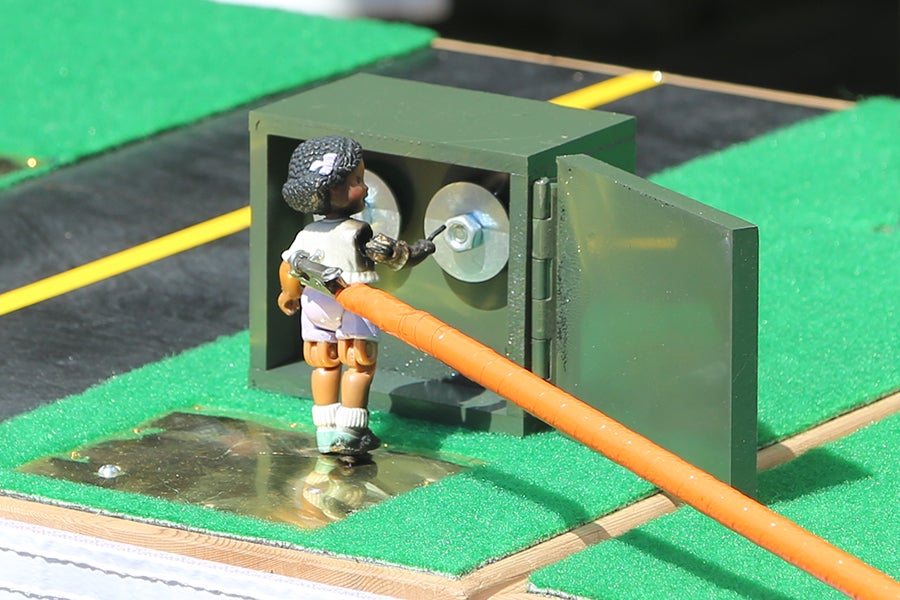 Berkeley Electric has a safety presentation designed for younger audiences. Power Town is a tabletop demonstration using a small-scale version of a larger electrical system to demonstrate safety around power lines. Students are able to see firsthand how an electrical current moves through various items they may encounter in their daily lives, presented in a fun and easy-to-learn format.
Hot Line Safety Demonstration Trailer
Looking for something a little bigger?
Berkeley Electric Cooperative's hotline unit is a mobile demonstration platform that simulates live power lines and gives the audience an opportunity to see an up-close and dynamic view of electricity. Life-size utility poles, actual electrical conductors and distribution transformers are used. Each demonstration shows what can happen when objects such as animals, trees, ladders and kites come in contact with power lines.
Demonstrations are presented to schools, civic organizations, church groups, fire departments, and other business and industry groups to help educate the public about the dangers and hazards associated with overhead and underground power lines.
 To schedule a live safety demonstration for your classroom or organization, please contact the program administrator.